A few weeks ago, Kian was involved in an exciting new project. A local Japanese restaurant wanting to be a little more authentic and risqué has called upon Kian's services to help with the design of the new fit out. Kian has been consulting with the design team on Japanese design, style, colours and traditional artwork over the last weeks. The key art piece in the restaurant, will be a larger than life back drop of a reclining lady with a full traditional Japanese style dragon back piece.
In order for these guys to have some unique, fitting with the colour scheme, Kian had to do the back piece from scratch…. but in body paint on a model!
The stencils were applied, and then expertly painted and outlined over a full day.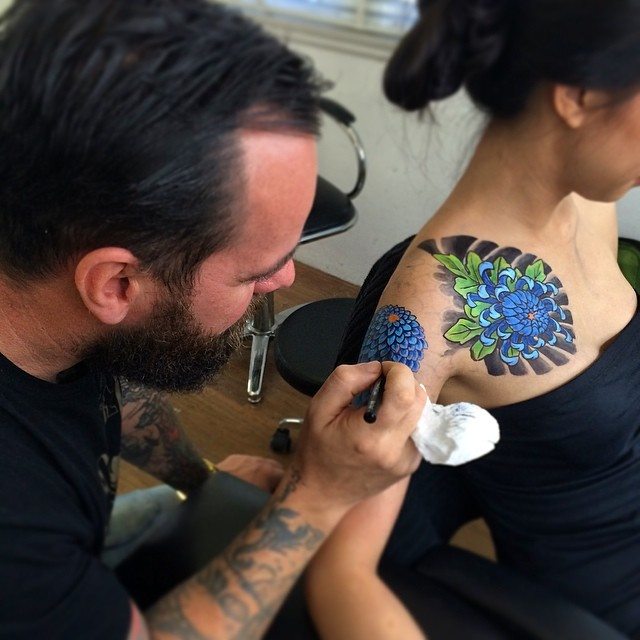 After 8 long hours, working on two models, the final result was breath taking, and the models were ready for the photoshoot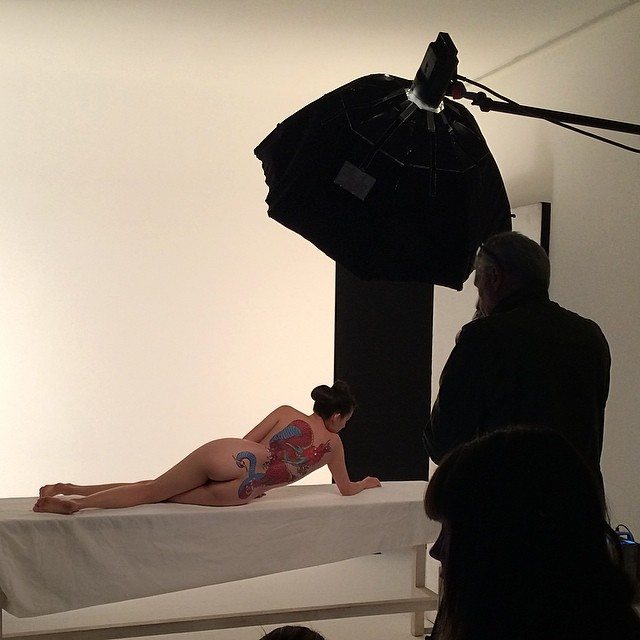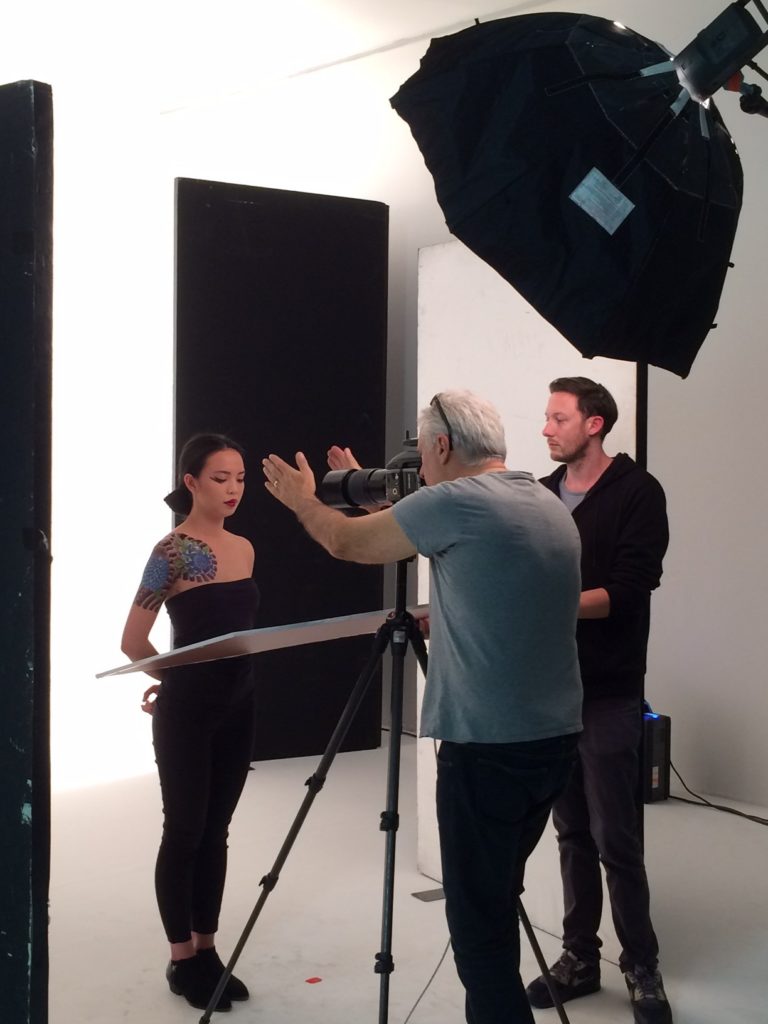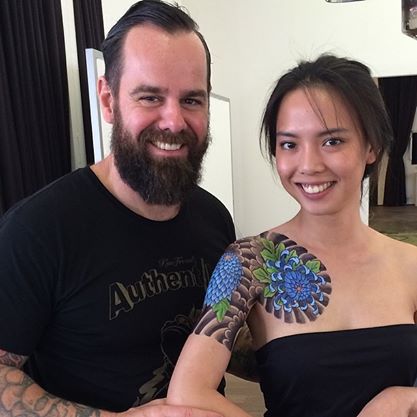 A huge thanks to the models, who sat there so patiently, not moving an inch all day!
Details are super top secret right now, but once we can release the restaurant name and final pics we will. You will all know it well 😉