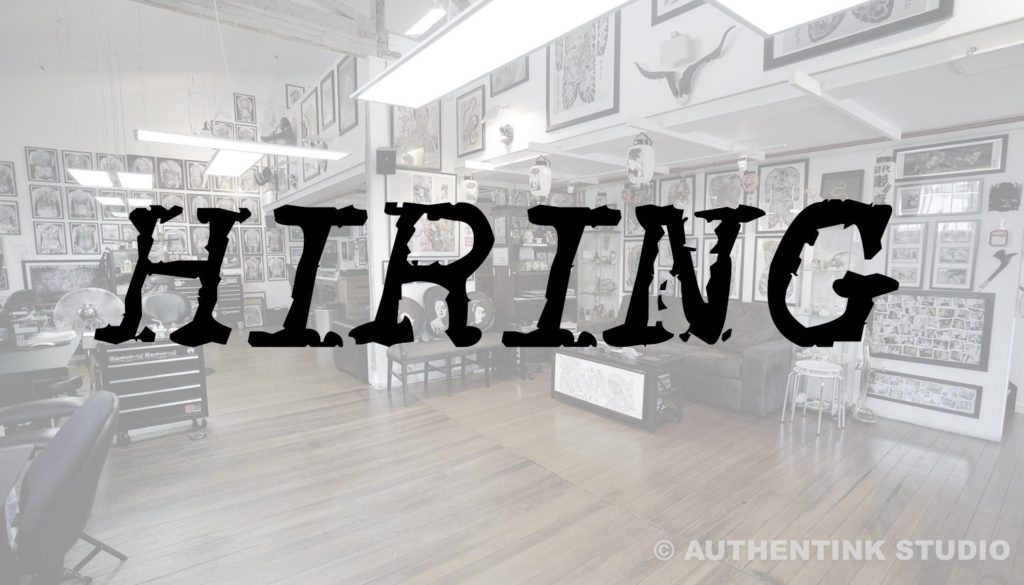 Ahh.. the joys of running a tattoo studio! 😀 Authent/Ink Tattoo Studio is now looking to add 2 new permanent tattoo artists to the shop. We are seeking artists specialising in colour neo-traditional, American traditional, girly traditional.. along those lines.
Our studio is very busy and perfectly located in the centre of Sydney close to Central Station. For more information and how to apply please visit http://www.authentink.com/hiring/
We are also accepting applications for a receptionist/shop manager position (starting in June) with retail and customer service experience including some in a service based industry.