Tiger Beer is one of the most popular beers of South East Asia, and is expanding its market into Europe, the US and Asia Pacific. For their latest ad campaign, they reached out to Kian Horisumi Forreal to develop a concept based on oriental style tattoo art. His brief was to create something powerful that lives up to the same brand ethos of Tiger Beer, something with an oriental feel to it, but that does not hail to any one particular culture or country, and of course it had to contain the iconic Tiger Beer logo.
Kian came up with the concept below, for a full back piece and sleeves, of a majestic tiger climbing a mountain above a waterfall, with the moon rising in the background.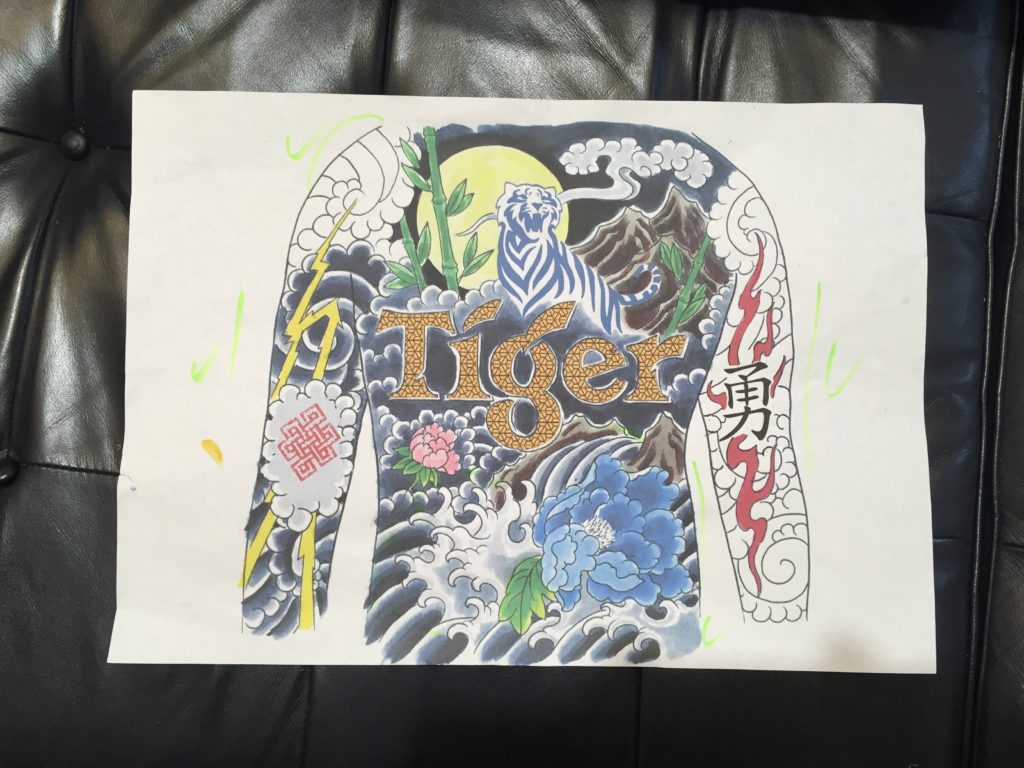 Bamboo is traditionally then flora used alongside the tiger, its natural habitat. And the peony is a strong, masculine flower, the King of Flowers, to go alongside the King of Beasts.
This concept and final artwork took months of sketching, presenting, back and forth with approvals and changes. But once it was approved, it was only one short week until the next stage was underway. A 14 hour day was ahead of them, to paint this full back piece and then do a photoshoot afterwards, for the next global campaign of Tiger Beer.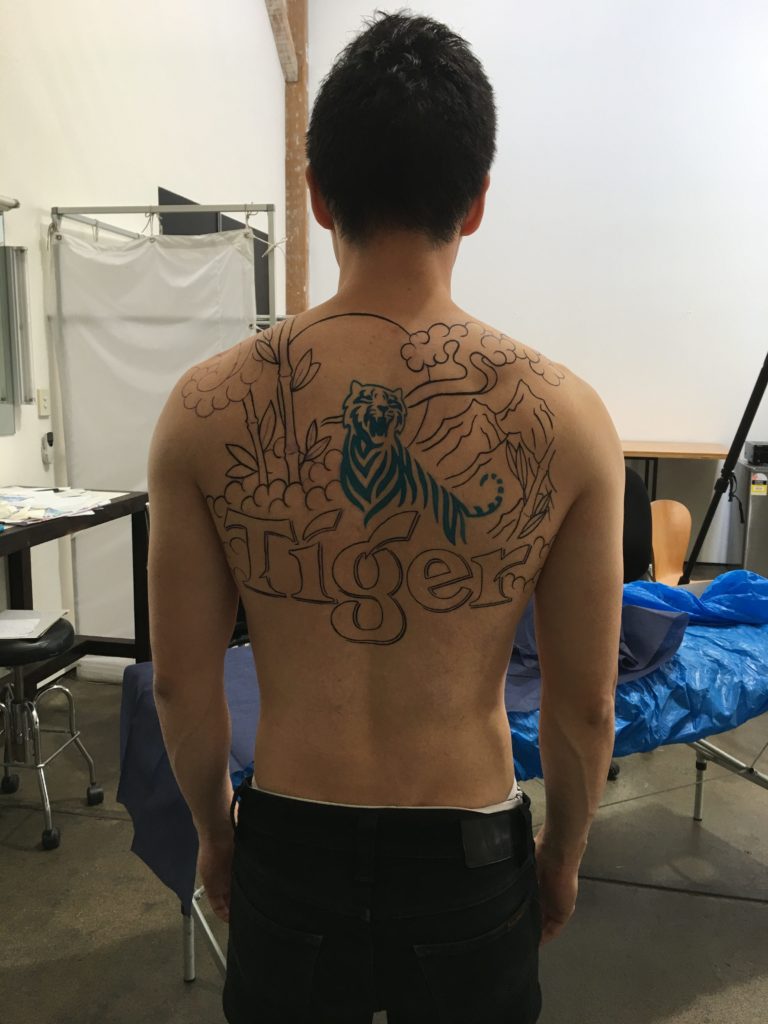 First step was to apply the stencil and then free-hand on the extra elements and the background (water, clouds and wind bars)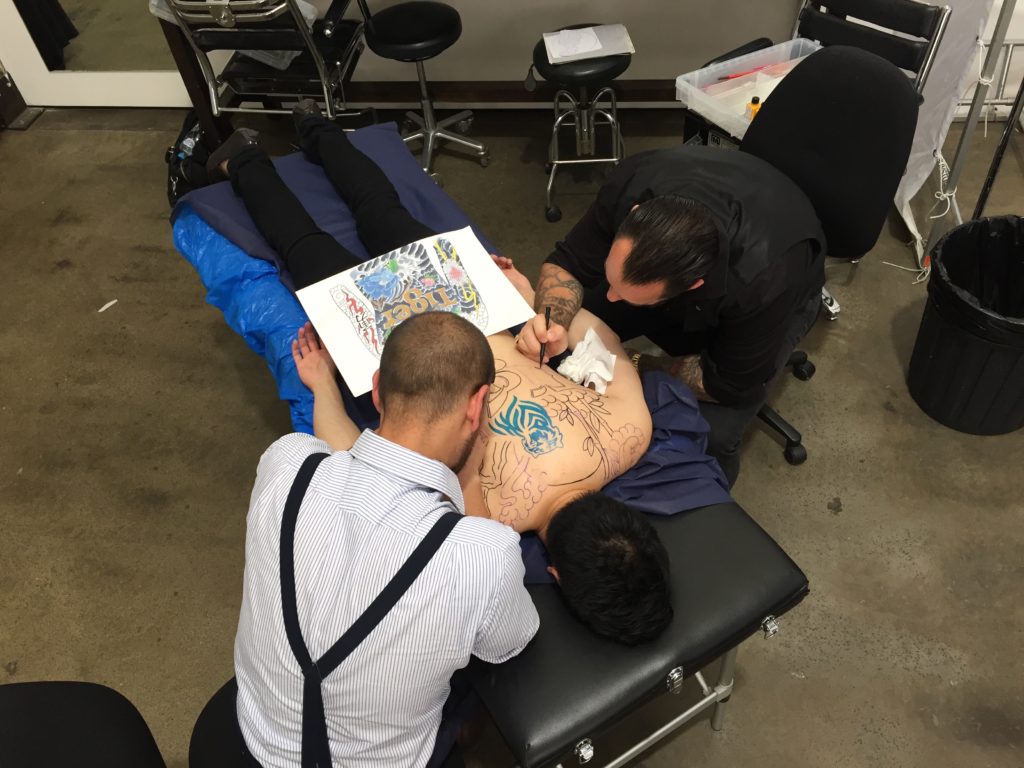 The painting process took two artists 12 hour to complete. It was a marathon effort by both Kian and Lance, not to mention a patient model!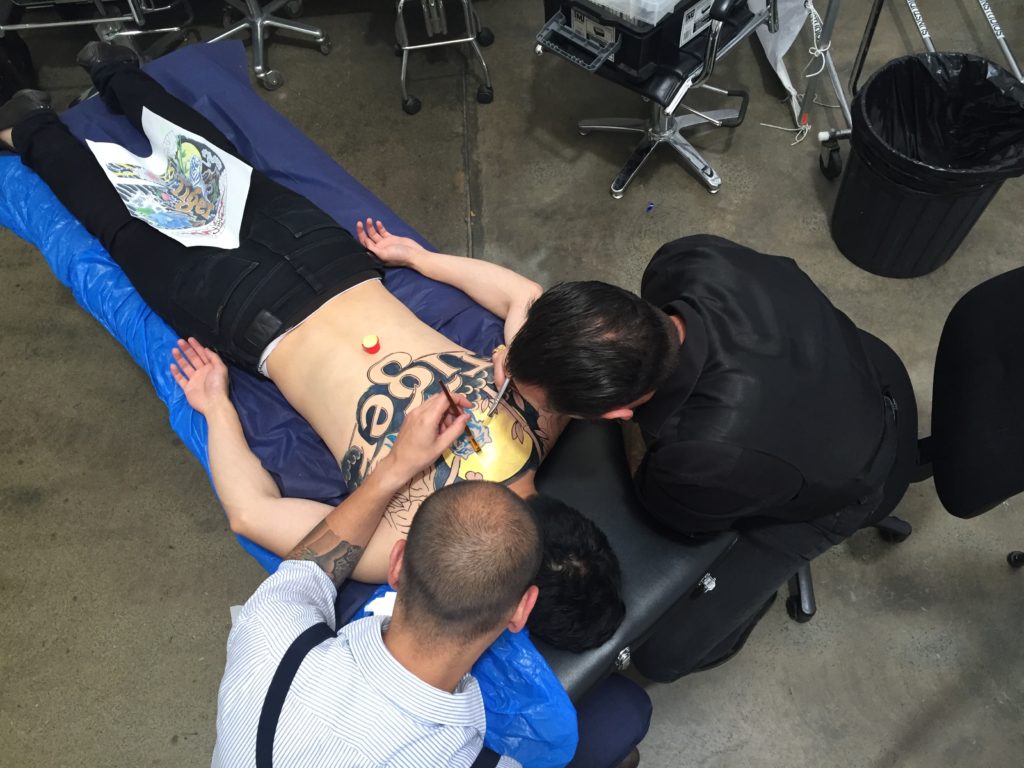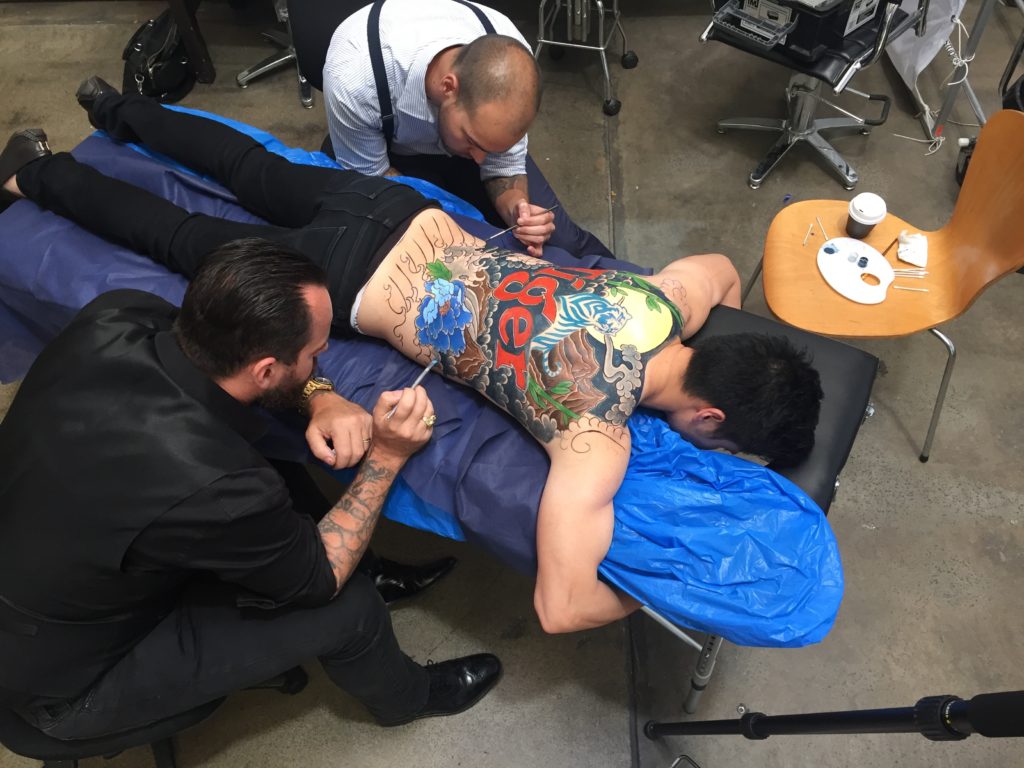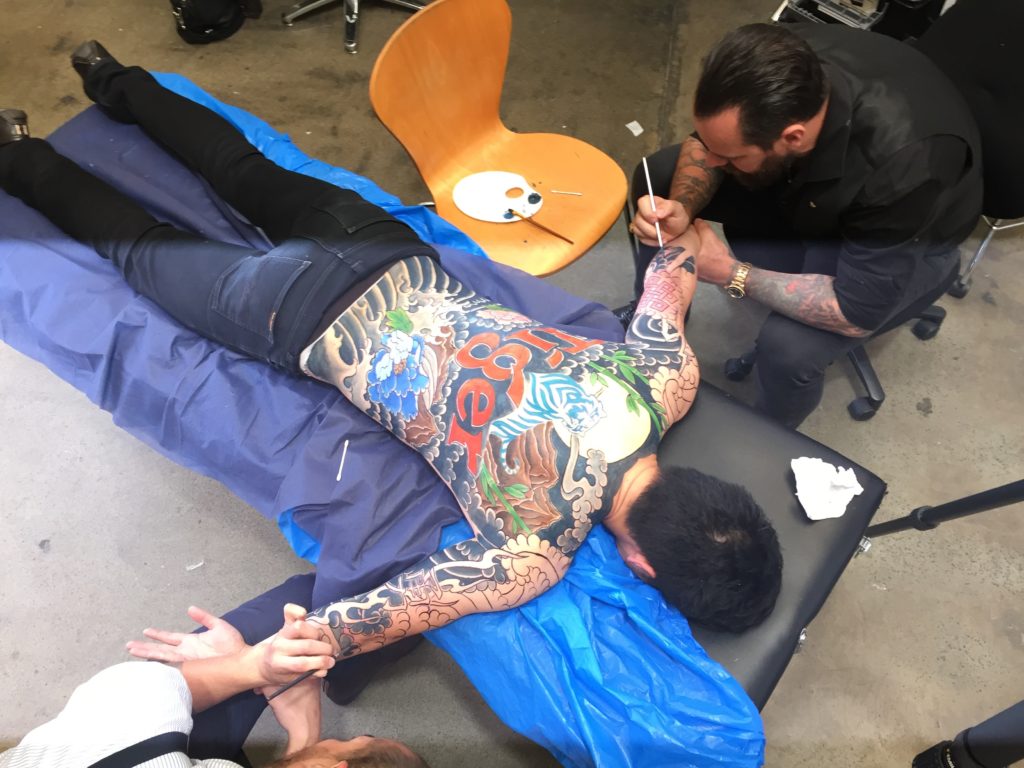 It was a huge undertaking by everyone involved, but it was not over. Once the artwork had been completed, the model went on to do a 2 hour photo shoot!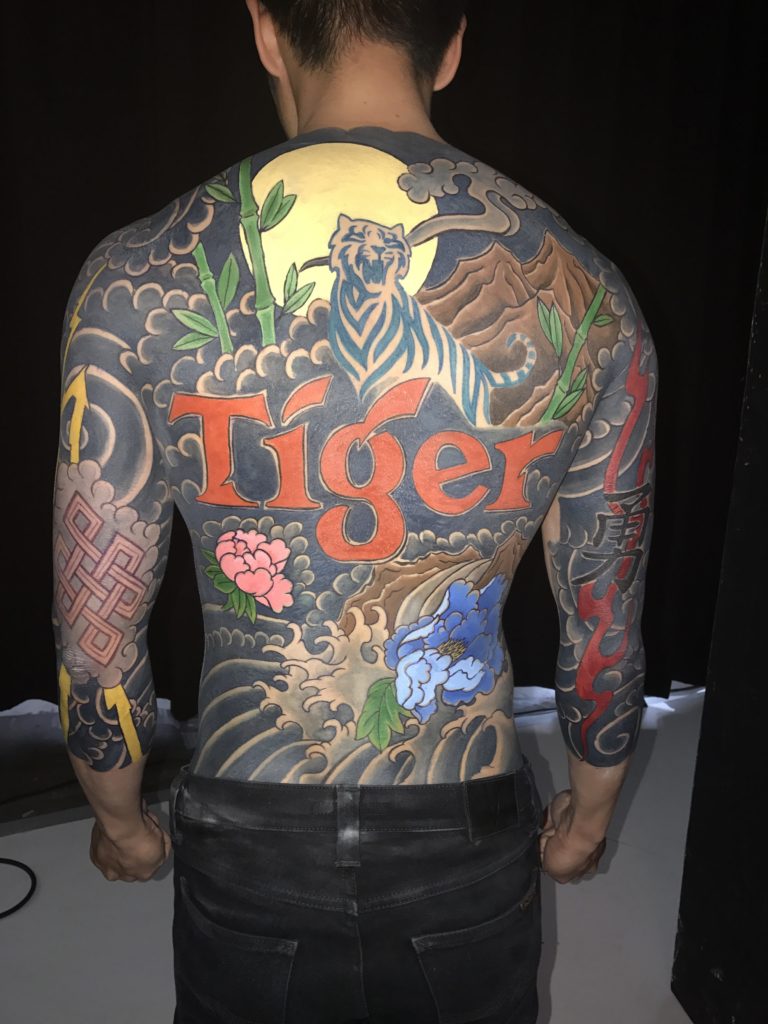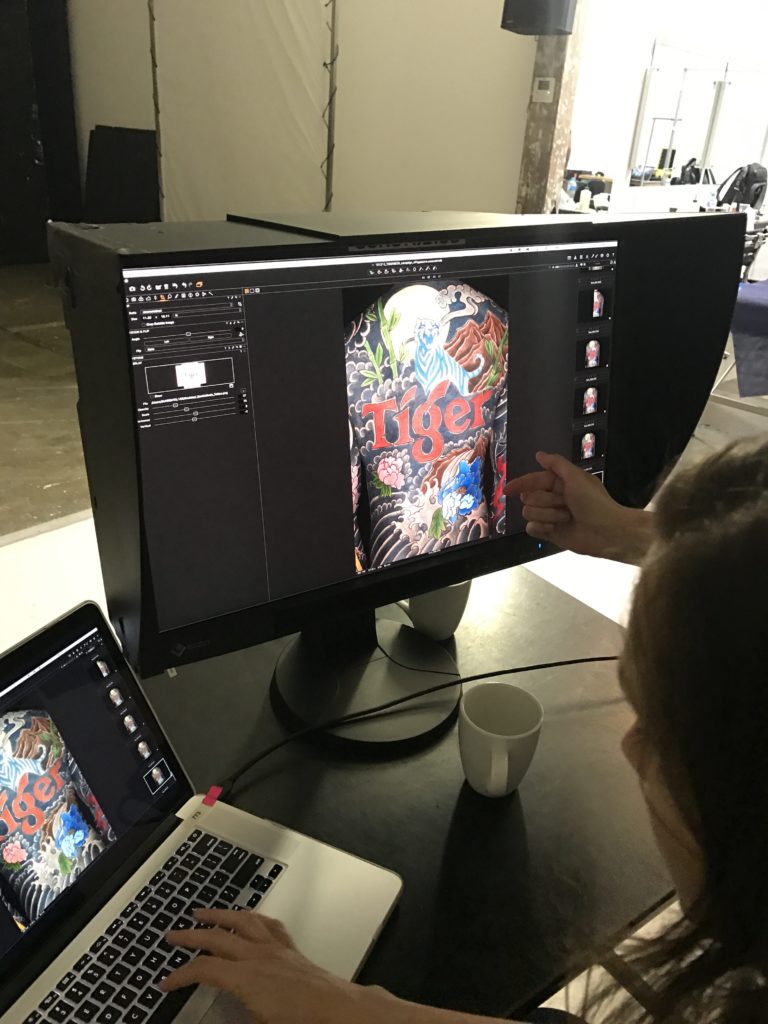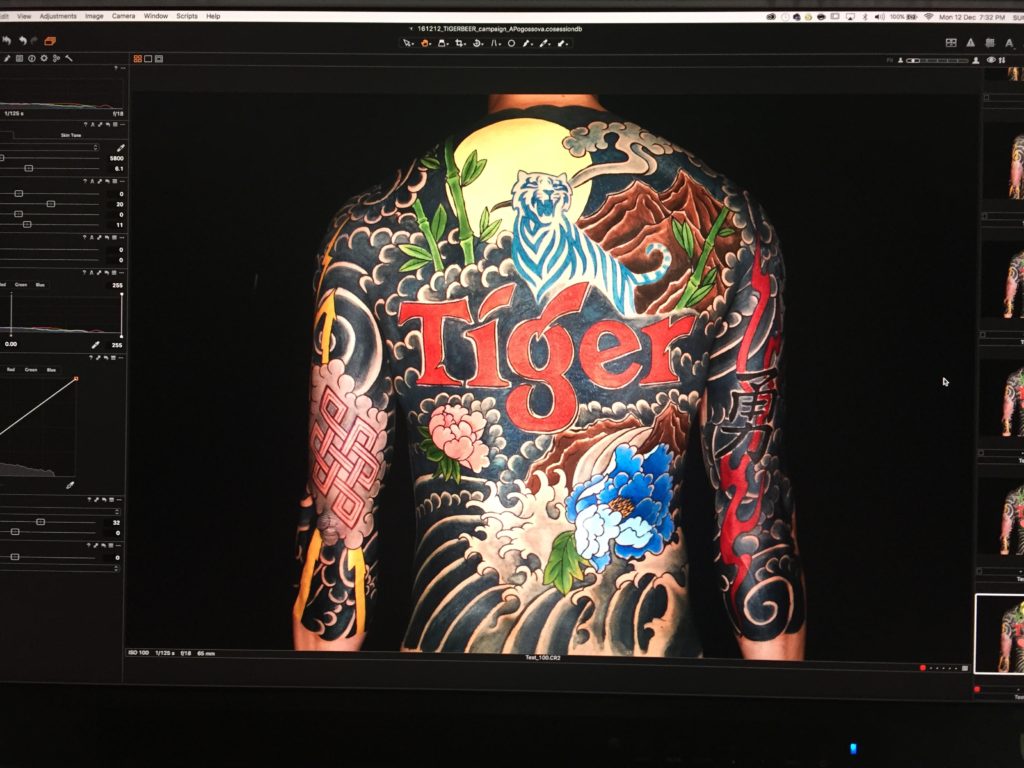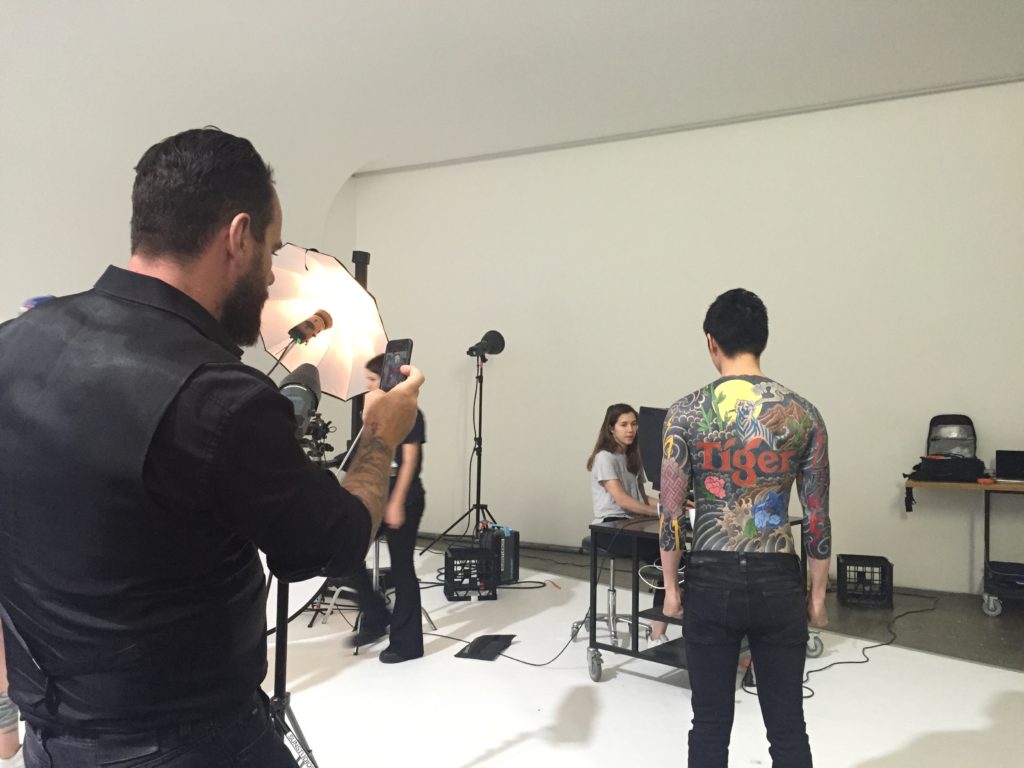 The final result…. a bus shelter in Perth!!