Biography
Receiving my Japanese Tattoo Name – HORISUMI – from Japanese Tattoo Master Horiyoshi 3 in Yokohama, Japan 2013
---
Current Horisumi Tattoo Family
Horisumi – Kian Forreal
Lance St. Vincent
Hayl Storm


---
 I tattoo under the Traditional Japanese Tattoo name of  'Shodai HORISUMI' – but I am better known by – Kian Forreal, I consider myself more of a  craftsman in the field of Irezumi/ Wabori than an 'artist', regardless and what we call it I aspire to create lasting authentic tattoos in the Japanese Style with a shokunin work ethic.

I learned how to tattoo in Toronto, Canada under the tutelage of David 'Crazy Ace' Daniels. I began studying, researching, drawing, and learning to tattoo with homemade tools and equipment on my own in 1986 and I have been tattooing professionally worldwide since 1993 after paying my dues working for real tattooers in real shops for 5 solid years doing 'flash and walk-ins'. Coming from a Canadian background and having lived in Europe for many years my inclination for travelling the world and seeking 'more' came very naturally and in doing so I have worked with and learned from some of the best tattoo artists living today at some of the finest tattoo shops around the globe . I was given a traditional Japanese tattoo name in 2013 after 20 years of tattooing.
The name I was given by Japanese tattoo master Horiyoshi III is Horisumi. All traditional Japanese tattooers have a 'hori' name, hori means 'to carve' and a tattooer is a 'horishi' or carver, this a throwback to the woodblock print or ukiyo-e days when block carvers would also do some tattooing on the side. Some of you may know that 'sumi' ink is the old traditional ink sticks used in Japan that were/are used for not only brush painting and calligraphy but also traditonal tattooing, hence the term 'irezumi'.  There is also a play on words as the character for 'sumi' is also a character meaning 'truth' and since my last name is Forreal the master was inspired to give me a name with meaning relevant to my personal name. *Please bear in mind I am not an apprentice of Horiyoshi III, nor am I a member of the Horiyoshi Family. I am Shodai Horisumi, the first of my name and the head of the Horisumi Family. My tattoo name was an honorary title bestowed on to me by Horiyoshi III in recognition of my dedication to Traditional Japanese Tattooing after two decades of hard work.
Horisumi & Tradition
As of 2015 I only use hand ground, high grade sumi ink from Nara, Japan for all the black and shading in my traditional Japanese tattoos . This year has been the time to honor the name I was given.. Horisumi. Its a lot more work but the look and feel of the tattoo is now second to none and the experience and reverence during the process makes all the more authentic.
Sumi (墨) is Japanese for black ink. Although there are many different kinds of sumi, only a few are suitable for tattooing. The sumi made by Nara City, Japan is considered the highest quality and commands a high price. Globally, Nara sumi are the ones that are most commonly used for tebori/wabori tattooing.  Nara sumi is made by collecting the soot from burning pure vegetable oil—usually sesame or pauwlonia—and combining this with a glue derived from vegetable starch. This is shaped into sticks and dried. When needed, the tattoo artist grinds the stick in a slate inkwell called a suzuri until the correct consistency is achieved.
Needles
 I still makes many of my own tattoo needles the old world way, by hand, using loose needles and soldering them into the configurations that I need to suit my immediate use, it is a lost art that I maintain a daily hold on to, and I aim to pass it on and teach the needle making craft to my Deshi.
Colour Pigments
Mixing my own ink from colour pigments is one of the most difficult, messy and time consuming aspects of keeping the old world tradition alive yet I know it is not only a vital link to the past and real tattooing but also produces the absolute best results with my tattooing. Vibrant colours, long lasting brightness and complete control over tone, hue and saturation make this one facet of tradition I will never turn my back on!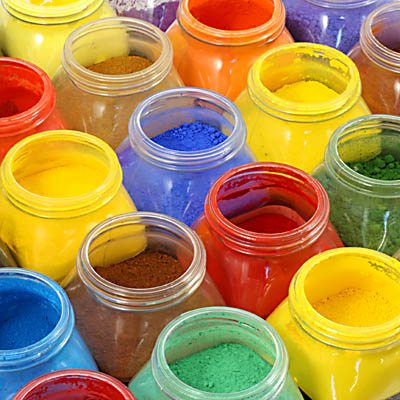 I create all my tattooing colours using safe non-toxic pigments that have been used safely for decades and mixing them with inert ingredients to make the smoothest and most usable ink I possibly can. Accept no substitutes.
---
In an informal and sometimes formal way I personally studied under, worked with and learned from such living legends as Crazy Ace Daniels, Henning Jorgensen, Trevor Mcstay, Greg Orie, John 'The Dutchman' van 't Hullenaar and Paul Braniff.  I also worked with and learned a lot from my esteemed contemporaries and friends, Marco Serio, Regino Gonzales, Aaron Bell, Neil Ahern, Jeroen Franken, Sasha Sevic, Will Card, Clay Decker, Joao Bosco, Seth Arcane, Megumu Kamata, Ian Forlife and many more.
Sometimes it was just a little thing I learned from them, how to make a better needle or shade a dragon in a different way to show more volume, or a life changing drawing technique that would alter my whole approach to my art, whatever it was I would not be where I am today without these artists. If you get the chance, find them on the 'google' and check out their work and their stories. I am forever indebted for their guidance and kindness in helping me out.
Watching Japanese Tattoo Master Horikyo working in tebori style
I am also greatly indebted to all the great tattoo artists and painters, living and deceased, whose shoulders I stand on and am continually inspired by on daily basis; Horiyoshi III being foremost for constant drive and perseverance and creativity, Horikitsune for being a great friend and source of support and inspiration, Horitoshi (Family) for being as Traditional and real as it gets, Gifu Horihide, Chris O'donnel, Mike Rubendall, Paul Jeffries, Mick, Ivan,  Hokusai,  Kuniyoshi, Yoshitoshi, Kyosai! and many many more whose work I love and admire.
If anything, my work is a tribute to them